The quality of life, comfort, and resilience in seriously ill patients and their families is improved by palliative care. It is critical for older adults to plan and communicate their end-of-life preferences to caregivers, doctors and family members. If, for example, an older person wants to die at home while receiving final care for pain and other symptoms and they inform healthcare providers and family members of this, the chances of death are lower in a hospital that will be treated unnecessarily for.
The person can no longer decide on their health; the caregiver or family member may have to make these decisions on their behalf. When caregivers decide on end-of-life care, they should consider various factors, including the willingness of the care receiver to go along with the decision.
Palliative Care: What Is It?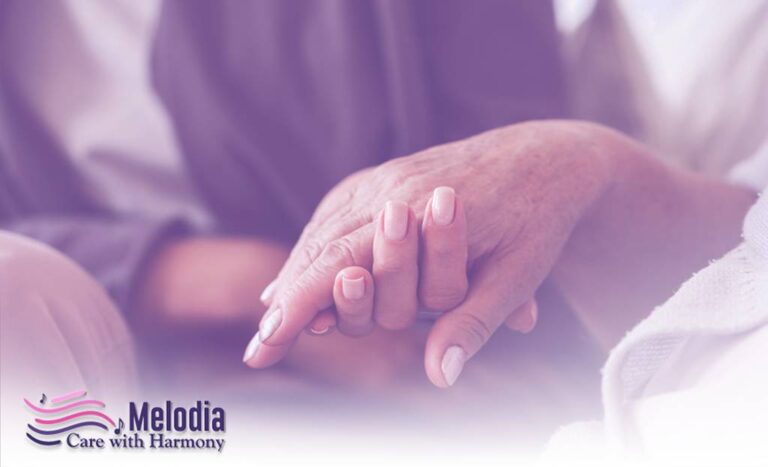 Palliative care is a type of specialized medical care for people with severe diseases. This type of care is aimed at relieving the disease's symptoms and stress. The aim is to improve the quality of life of the patient and the family.
A specially trained team of doctors, nurses and other specialists who cooperate with the patient's primary care physician to provide additional support is provided for in palliative care. Palliative care focuses on the needs of the patient, not its prognosis. It is suitable for patients of all ages and at all stages of a severe illness and this type of care can be administered with curative therapy.
Understanding Palliative Care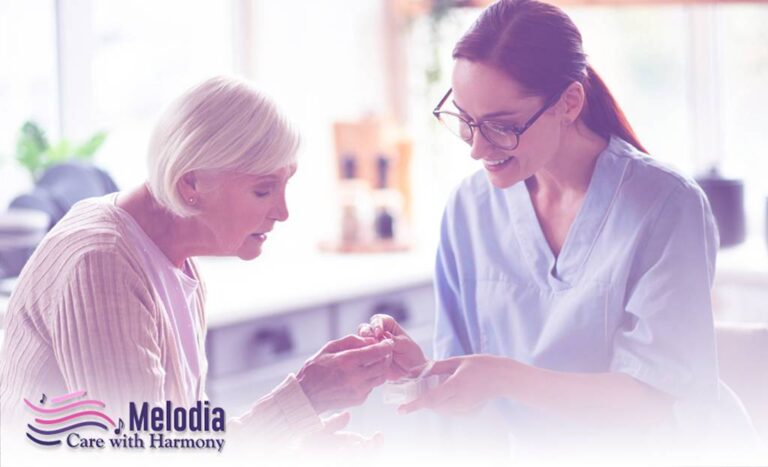 Palliative care is aimed at improving the quality of life for people with severe diseases. It prevents or alleviates disease and treatment-related symptoms and side effects. Palliative care also addresses emotional, social, practical and spiritual issues related to an illness. When a person feels better in these areas, their quality of life improves.
Palliative care can also be provided with curative treatments at the same time. Palliative care may be provided at the time of diagnosis, during treatment, during follow-up and at the time near death.
Palliative care may be offered to individuals suffering from illnesses such as:
Cancer
Cardiovascular disease
Lung ailments
Failure of the kidneys
Dementia
HIV/AIDS
Multiple Sclerosis (ALS) (amyotrophic lateral sclerosis)
     While receiving palliative care, patients can continue to be treated for their disease by their regular health care provider.
What Is The Difference Between Palliative & Hospice Care?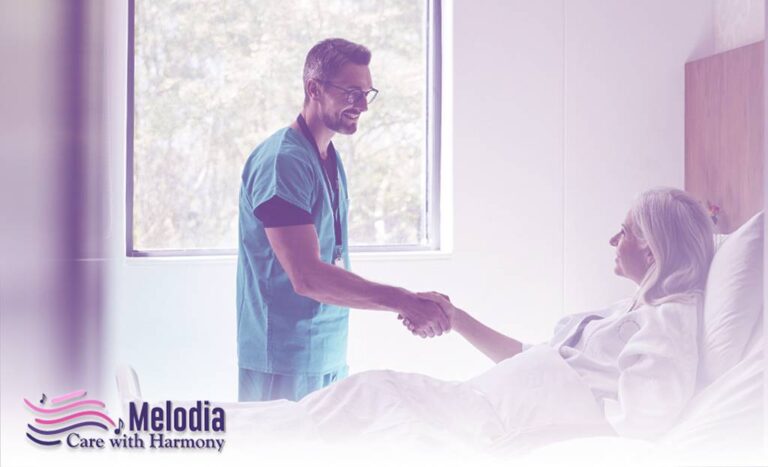 Palliative and hospice programs are intended to provide comfort. However, palliative care can begin concurrently with diagnosis and treatment. Hospice care starts when disease treatment is ceased and the patient is not expected to survive the illness. Hospice care is customarily reserved for people with six months or less life expectancy.
What Does Palliative Care Include?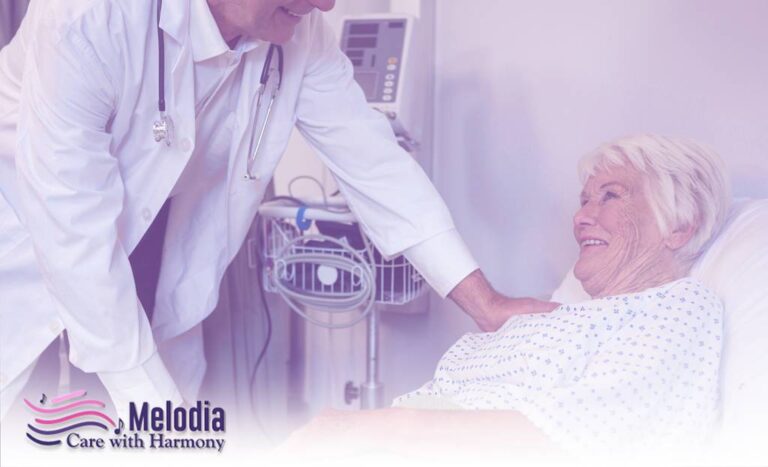 A severe illness has ramifications beyond the physical state of the body. It affects every aspect of a person's life and the lives of their family members. Palliative care can help a person cope with side effects of their illness.
Symptoms of Physical difficulties having adverse effects may include the following:
Pain
Sleeping difficulties
Breathlessness
Appetite loss and nausea
Treatments may include the following:
Medicine
Nutritional counselling
Orthopedic therapy
Counselling occupational therapy
Integrative modalities
Who Is Eligible For Palliative Care?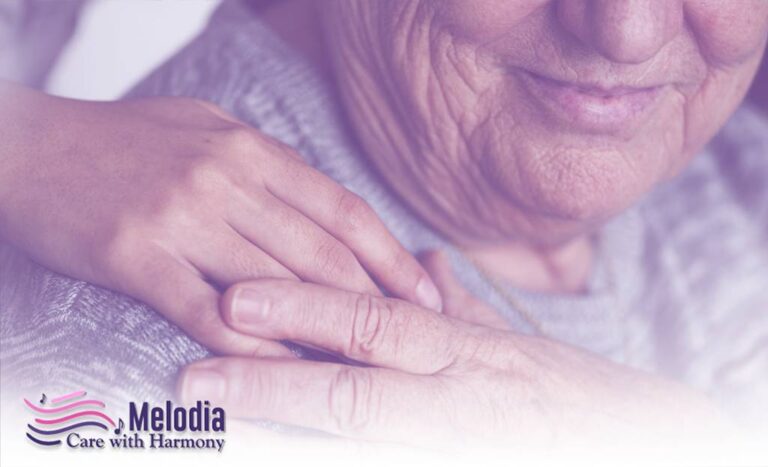 Palliative care is offered to all patients with severe disease irrespective of their age or preference for treatment. It is ideal, if provided early in the condition and continues throughout in conjunction with life-prolonging or curative treatments. In other words, patients are not required to choose between curative and palliative care; they may receive both.
Not only does palliative care improve patients' and families' quality of life by alleviating mental, physical distress and discomfort, but it can also help patients live longer. Improved quality of life, appropriate treatment and early hospice referral for intensive management and stabilization of symptoms are responsible for increased survival of the patient.
Cancer is one of the most frequently encountered illnesses in palliative care as both symptoms and treatment can significantly impair one's quality of life.
Palliative cancer care varies according to the type of cancer, the symptoms, the course of treatment, the patient's age and the prognosis.
Someone recently diagnosed with cancer may receive palliative care to help them cope with chemotherapy or radiation's side effects or aid in their recovery following surgery. Palliative care for cancer patients frequently includes depression and anxiety treatment and tools to assist family members in planning for the future.
Dementia is characterized by a decline in cognitive function. It has an essential impact on the cognition, memory and behavior of an individual.
Palliative care may include treatment for dementia-related anxiety. As the illness progresses, it may become necessary to assist family members in making difficult choices regarding feeding or caring for their loved one. Additionally, it may include assistance for family caregivers.
Palliative care can assist in managing COPD, a chronic respiratory illness characterized by coughing and shortness of breath.
Palliative care may include treatments for discomfort, anxiety or insomnia associated with breathing difficulty in this condition. You can undergo lifestyle changes such as smoking cessation, which increases your activity level and slows your illness's progress.
Some Similarities And Differences Between Palliative Care & Hospice Care
Who can be treated in Hospice Care?
Will my illness symptoms be relieved?
Can I continue to receive treatments to cure my illness?
Does private insurance pay?
How long will I be cared for?
Where will I receive this care?
Anyone with a serious illness
Yes, according to your requirements
Depends on your benefit & care plan
Depends on your insurance plan
Depends on your insurance plan & kind of care you want to receive
• Home
• Assisted living facility
• Nursing home
• Hospital
Anyone with a serious illness with doctor's prognosis of less than 6 months
No, only symptom relief will be provided
As long as Hopice's & prognosis eligibility criteria is met
• Home
• Assisted living facility
• Nursing home
• Hospital
Optimizing Palliative Care Services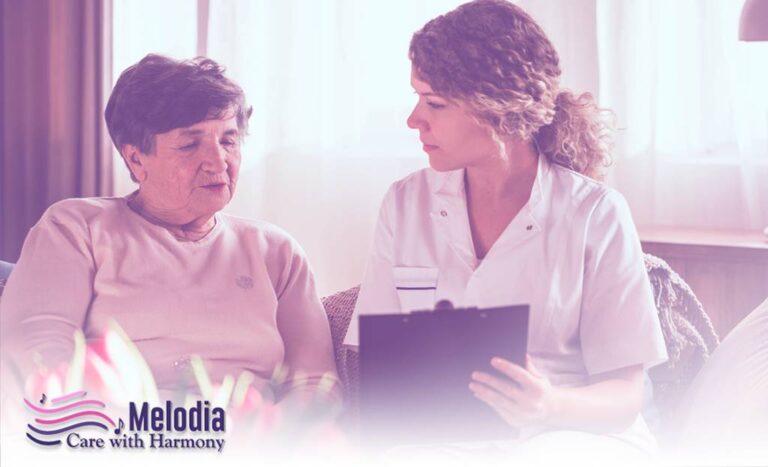 If you or a loved one has a life-threatening disease, ask your primary or specialist doctor to refer you to palliative care. If palliative care is unavailable locally, your doctor may discuss your palliative or hospice care needs directly with you and assist you in this process.
Utilize this discussion and the resulting services to:
Assess and manage your stressors that are out of control on a physical, psychological, social or spiritual level.
Recognize your illness, its expected course and available treatment options.
Examine your hopes, concerns, objectives, values, your cultural or religious beliefs that influence your care or treatment decisions, the treatments you may or may not want, and your quality of life definition.
Spread and document your proxy and end-of-life health care preferences, including any medical interventions you want or do not want.
It is never too early to ask how palliative care can help you or your loved one live well.
How Melodia Care Can Assist?
With years of experience in hospice and palliative care, Melodia Care provides the following services:
Individualized care plans based on the patient's diagnosis
Teams of multidisciplinary caregivers
Psychotherapy, emotional support, and pastoral care
Services for bereavement and grief
For detailed information on your Services Offered visit our Services Page.