Nowadays, the progression of minor symptoms transitioning into severe illness has become very common. The rate at which people are getting severe diseases these days is markedly increasing on a day-to-day basis; that is why we need to focus on providing the best quality of care and support to all patients in every healthcare facility.
The need for hospice care and palliative care is becoming a necessity today. While going through any severe or chronic illness, patients and their families desperately need medical, emotional, psychological, social and spiritual care. Treatment with medications cannot bring profound improvement in a patient's condition and additional care along with support is a must to facilitate them.
The approach of providing palliative care is to meet the complex needs of the people who are entirely in a state of sadness and grief while dealing with their health conditions and are looking for extra attention with a restorative and therapeutic approach.
It is a multidisciplinary approach in providing specialized medical care to patients suffering from serious illnesses or terminal illnesses.
Palliative care aims to provide patients with relief from pain and symptoms caused by any severe illnesses. The common symptoms can be analgesia, nausea, diarrhea, dyspnea, delirium, constipation and fatigue
The onset of palliative care can be from the stage of diagnosis and prognosis both and it can continue throughout the treatment. If the treatment fails, palliative care can still be used as an option to serve the patient. It clearly shows that palliative care plays its role in both situations: successful treatment and failed treatment.
Palliative care service is not only confined to patients but it extends to the patient's loved ones and caregivers as well. The care focuses on educating patients and their families about their disease, treatment plan and medications. Moreover, it also provides respite care for the caregivers.
The palliative care approach is called the holistic approach because it believes in dealing with the disease and its system and as a patient who needs full attention in every aspect of their life, from physical to mental discomforts.
Overall, the prime purpose of palliative care is to improve the quality of life of patients and their families. It also benefits health systems by minimizing unnecessary hospital admissions.
When Is Palliative Care Appropriate?
Once the diagnosis has been made, and the patient has been declared by their physician with a severe, long-lasting or even life-limiting illness, at this very point, opting for palliative care can be absolutely appropriate.
Palliative care can be provided simultaneously with the care patients receiving from their primary physicians. Palliative care can go side by side with other prior treatments.
Furthermore, it can also be availed by terminally-ill patients reaching the end-of-life phase. But they are not ready to accept the truth and are unwilling to discontinue curative treatments and wish for some miracle to happen to save them.
Palliative care is also a good choice if the severity of illness has brought immediate and frequent hospitalizations or emergency room visits.
What Are The Principles Of Palliative Care?
Palliative care is the active, holistic care of patients suffering from advanced progressive illness. These are the few principles on which the foundation of palliative care lies:
Providing symptomatic treatment and pain control to improve the quality of life.
Integrating psychological, social and spiritual forms in the care plan.
During the process of disease management and progression, assisting patients and families both.
Affirms life and consider dying as a normal process.
Facilitating with bereavement support, if the patient has died.
Providing comfort and support to help patients have a meaningful life as much as their disease condition allows them.
What Are The Areas That Are Covered In Palliative Care?
The following areas are covered in palliative care:
Every patient has different symptoms depending upon their disease's conditions and the kind of treatment they are receiving. Symptoms can be constipation, diarrhea, fever, nausea, vomiting, etc. The symptom management approach allows the physicians and nurses to give them appropriate therapeutic treatment to provide relief and comfort.
The patient is into special consideration for pain management, in which instant medical care is provided to alleviate and reduce pain. The four main types of pain are nociceptive, neuropathic, inflammatory and functional pain. Pain killers are given according to the type and severity of pain.
However, pain is also managed using physical therapies, including compression of cold or hot packs, hydrotherapy or physical exercises.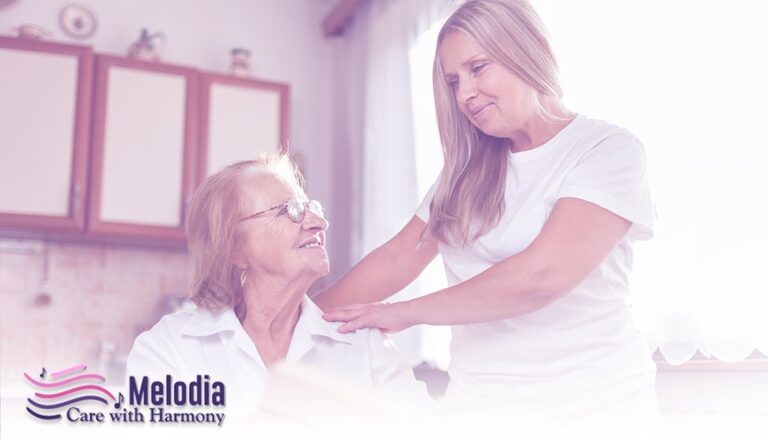 Advance care planning is a plan that any individual can prepare for themselves. It is basically a process that sets goals and states preferences of individuals according to their medical treatments and other therapeutic considerations.
Before time, planning for the future has become popular and valuable. Patients and families are encouraged to share their values and goals of care.
Referrals To Community Resources
The utilization of community resources considerably varies according to the different characteristics of patients. It helps patients to access the resources successfully.
Providing Maximum Comfort
Palliative care aims to provide comfort at every level that the patients and their families need. It can cover medical, emotional, spiritual and psychological support that can enhance your living standard.
Supporting Quality Of Life
Along with other therapies, palliative care reduces physical symptoms and provides emotional, spiritual and social support to patients and their families to facilitate improved quality of life.
What Are The Elements Of Quality Palliative Care?
Teamwork is an integral part of palliative care; it creates a sense of responsibility in a team to ensure the patient's well-being. When members of the interdisciplinary team work together to provide palliative care, they try their best to overcome each other's weaknesses and maximize the effectiveness of their strengths. They work as a well-coordinated team to manage an individual patient's care.
Pain & Physical Symptoms Management
The management of pain and physical symptom is the main purpose of palliative care. The commonly administered drugs can be anti-depressants, muscle relaxants, non-steroidal anti-inflammatory, local anesthetics, bisphosphonates and many others depending upon the patient's condition.
Holistic care provides support and comfort that ultimately revolves around paying attention to patients, not just for their psychological health needs. It involves the patient's well-being from their physical, emotional, spiritual and social health status.
Timely and responsive care is preventive care to decrease crisis during the progression of serious illness. The palliative team and caregivers must be active to cope with any emergency on time.
Preparing Patients & Families
Educating patients and families about the disease, treatment plan and caring approach is essential. But preparing them for the impending death and its consequences is critically crucial.
Caring, Compassionate & Skilled Health Providers
The best team of palliative health providers has a keen interest in providing patients with relief and comfort. They put all their efforts into improving the quality of life for both patients and families.
Which Diseases Qualify For Palliative Care?
To qualify for palliative care, patients do not necessarily need to be suffering from a terminal illness; in fact, palliative care can be provided for any chronic or severe disease. Palliative care is available to all patients regardless of any age, prognosis, advancement of illness or treatment choice.
According to WHO (World Health Organization), "All people have a right to receive high-quality care during serious illness and to a dignified death, free of overwhelming pain and in line with their spiritual and religious beliefs."
Palliative care can be provided to patients if they are suffering from: chronic pulmonary disease, cancer, cardiovascular disease, AIDs, Stroke, Dementia, Blood and bone marrow disorders, Hepatic or renal diseases and Parkinsonism.
These diseases can cause severe discomforting symptoms that need to be taken care of. Those symptoms can be pain, nausea, vomiting, difficulty breathing, anxiety, anorexia, diarrhea, constipation, trouble sleeping and fatigue.
Home-based Palliative Care
The facility of palliative care can also be availed at a patient's home. It is not true that palliative care can only be provided in a hospital setup. Patients and their families can utilize numerous home-based or community-based palliative care options to achieve quality and comfort.
Home-based palliative care also consists of the collaborative working of the interdisciplinary team having palliative physicians, nurses, nursing aides, social workers, counselors, chaplains and volunteers.
When palliative care is provided at the patient's home, it brings positive effects by creating a sense of confidentiality, safety, privacy and peace of mind for patients and their loved ones both.
The family members also play a key role in a home-based palliative care setup by getting training from the palliative team to learn more about palliative care.
Benefits Of A Palliative Approach
The approach of palliative care can be highly beneficial; here are some of the benefits that can be obtained by palliative care:
Keep patient's desires and preferences on top priority.
It addresses the needs of the families in coping up with patient's illness.
Provides spiritual, emotional and psychological care.
Develops a well-organized system to let patients live actively and comfortably.
Have excellent communication between patients, families and healthcare providers.
Offer spiritual and emotional support as well.
Patient contentment and improved quality of life.
Decreases the likelihood of receiving aggressive and unwanted treatment.
Provide comfort and support by preventing and relieving pain and suffering.
What Is The Major Difference Between Palliative & Hospice Care?
Generally, people get confused between hospice and palliative care; they consider both the same. But that's not the case. Hospice care is only for patients suffering from life-threatening diseases who are no longer receiving a curative treatment approach. Previously, doctors had tried their best to cure them, but now no other treatment is available for their diseases.
In such situations, it gets clear that treatment needs to be stopped because it is going to produce no benefit and the patient would not be able to survive the illness. Such patients are said to be suffering from terminal illnesses and hospice care is ideal for them, bringing out the best care and support facilities for them so they can spend their end-of-life period as comfortably as possible.
On the other hand, palliative care aims to reduce pain and suffering and helps with other problems caused by severe diseases or long-term illnesses. It can be initiated at the time of the diagnosis and with the ongoing treatment. Palliative care helps enhance the current care and provides symptomatic treatment and the treatment needed to cure the illness.
Role Of Melodia Care In A Palliative Care
Melodia Care plays a terrific role in providing hospice care and palliative care to their patients and families. We bring numerous services that can enhance the quality of life of patients and families.
According to the diagnosis and prognosis of a patient's disease, personalized care plans are designed to fulfill patients' needs according to their preferences and wishes.
Qualified and skilled health professionals are assigned to perform their duties in providing care and comfort to patients. Their primary focus is to give pain management & support to make them feel better.
The goal of palliative care is to minimize the suffering of patients and their families by the comprehensive examination and treatment of the physical, mental, emotional and spiritual symptoms of patients.
You can reach us at any time by contacting us through our 24/7 online customer support chat or by calling 1-888 635-6347 (MELODI-7) & Melodia Care Hospice.
Frequently Asked Questions (FAQs)
1. What is palliative care?
Palliative care is an approach that aims to improve the overall wellness of patients with serious or chronic diseases by addressing pain and symptom management and improving their quality of life.
2. What is the significant difference between hospice and palliative care?
Hospice care is only available during the end-of-life journey, whereas palliative care is available throughout the treatment process regardless of the disease's stage or prognosis.
3. Does palliative care mean death?
Palliative care does not necessarily mean that the patient is going to die. Many patients receive palliative care for years and they still survive.
Along with treatments, therapies and pharmacological interventions, palliative care can be provided for controlling severe illnesses.
4. Is it possible to come out of palliative care?
Every patient and their disease behaves differently. Some people get cured and they have moved out of palliative care. But some patients move in and move out of palliative care as per their needs and requirement.
5. Who is responsible for providing palliative care?
Palliative care is provided by the Interdisciplinary team that includes a physician with a specialization in palliative medicine, a nurse, counselor, social worker, volunteers and nursing aide.
6. Where palliative care are provided?
Palliative care can be provided in a hospital, hospice, nursing home, home or assisted living facility.