When your loved one is recommended for hospice care, it can be a confusing and frightening time for you and your family members. When embarking on a journey that will end in tragedy, it is natural to be filled with questions about what is ahead. Many people are unfamiliar with the term "hospice" and they are also unfamiliar with the various medical options.
Hospice care is the most common option for people who are suffering from a terminal illness and want to receive comfort care in the comfort of their own homes. When doctors predict that a patient's life expectancy will be limited to six months or less if the illness progresses as expected, it is critical to provide comfort, support and dignity to the patient.
Patient care in this setting is provided during the later stages of life when hospitalization is not required and care at home or in a nursing home is not feasible.
A higher level of medical attention may be required for those who are experiencing extreme pain or other symptoms. This level of care is more effectively delivered during a brief stay at an assisted living or hospice facility. Hospice staff may recommend that a patient be admitted to an inpatient facility for treatment, depending on how serious your loved one's needs have become over time. Finally, the goal of inpatient hospice care is to relieve severe pain and symptoms so that your loved one can be released from the hospital and returned home as soon as possible to their family and familiar surroundings, with the option to continue receiving hospice care at home if at all possible.
Is it possible for you to put someone in a hospice facility?
The idea that hospice is a physical location is a common misconception. Hospice is not a physical location. It is a type of specialized care that is focused on issues of quality of life for those who are suffering from terminal illnesses.
Hospice care is provided to patients who are terminally ill or who are elderly, as well as to the caregivers who are caring for these patients. This includes providing comfort to the patient, attending to their basic medical and living needs and assisting them during the final weeks or months of their lives. Hospice workers have received specialized training in dealing with issues related to the end of life and they are capable of handling everything from medication administration to symptom management.
Unless inpatient hospice is required, the majority of hospice services are provided in the patient's home (and can also be provided in a nursing home or assisted living facility if the patient lives there).
What is Inpatient hospice care?
A person receiving hospice care in a hospice facility is typically required to do so because their family requires respite or because they are experiencing a crisis that requires symptom management that is beyond the capabilities of your family to provide in your home.
It is also possible to benefit from inpatient hospice care when a patient is transitioning from the hospital to their own residence Temporary inpatient care for these patients would allow the patient's home to be prepared for hospice care while they remain in the facility. For as long as they need it, the patient can receive hospice care in their own home once they are able to do so. However, they don't need to be admitted to a hospital or clinic.
Do you know how long you can stay in an inpatient facility before you have to leave?
Although hospice care is intended for patients who have been given six months or less to live, inpatient hospice care is not intended to last longer than six months in the majority of cases. Hospital-based hospice care is typically only a temporary solution.
Many families are left with financial worries on top of their concerns about their ailing loved one as a result of this. Your provider will be able to walk you through your coverage and answer any questions you might have. An inpatient hospice facility is not required in the vast majority of cases. Hospice care can be provided to most families in the privacy of their own homes.
Inpatient hospice care is covered by Medicare for how long?
Patients who are suffering from severe pain and symptoms associated with a hospice diagnosis may be eligible for inpatient hospice care under Medicare if you or a loved one meets the requirements. It is the goal of inpatient hospice care for you or a loved one to control their symptoms so that you or your loved one can return to the comfort of your own home as soon as possible.
Exactly what types of inpatient hospice care services are covered by the Medicare program?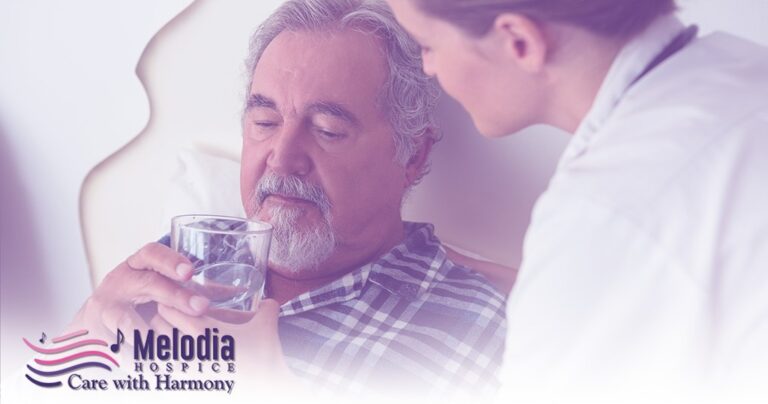 There are a variety of professionals who will visit you or your loved one while they are in an inpatient hospice facility. These professionals may include a physician, nurse, social worker, spiritual support counsellor, certified home health aide and a volunteer. Your or your loved one's hospitalization in an inpatient hospice facility, as well as medications, supplies and equipment, are all covered under the Medicare Hospice Benefit. If you or a loved one is receiving care in a hospice facility, the Medicare Hospice Benefit will not cover any of the costs of that care.
Making a distinction between nursing homes and hospices is important to understand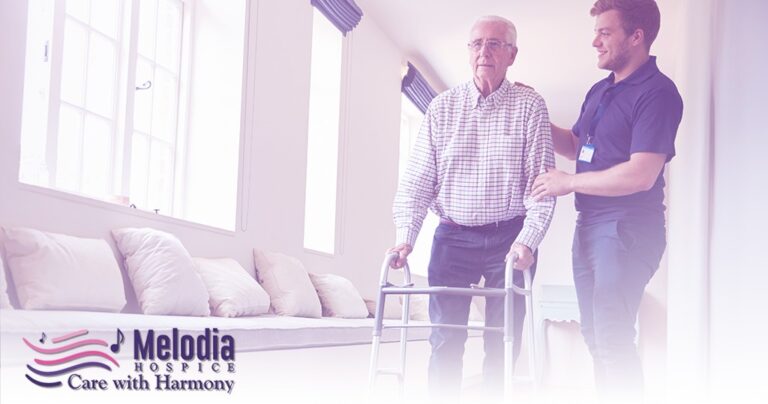 Making the decision to provide comfort care for a loved one as their health condition deteriorates is not an easy one to come to. However, before making a decision, it is critical to understand the difference between a nursing home and a hospice facility.
Those suffering from a life-limiting illness may benefit from hospice care, which is provided by trained professionals. Patients and their families can benefit from comprehensive treatments that address their physical, spiritual, social and emotional needs, as well as their preferences, in addition to their physical and spiritual requirements. The hospice team, which includes nurses, doctors, social workers, certified nursing assistants (CNAs), chaplains and bereavement services, work together to ensure that the patient receives the medical, emotional and spiritual support that they require. The hospice team can be found in any location where the patient resides to provide the patient with the medical, emotional, and spiritual support they require.
Nursing homes and long-term care facilities are two types of long-term care facilities
Residents of nursing homes and long-term care facilities are able to live in these facilities if they require assistance with activities of daily living such as bathing, dressing and going to the bathroom. Nurses with extensive experience and training provide care to the residents around the clock, meeting their nursing and medical needs.
A patient's eligibility for hospice care is determined by their medical condition
The Centers for Medicare and Medicaid Services (CMS) have established hospice eligibility requirements that must be met before a patient can receive hospice care (CMS). Despite the fact that there is no standardized list of qualifying conditions, CMS standards can be used to determine whether or not a resident's condition qualifies for hospice care in certain situations.
In long-term care facilities, the hospice plays an important role
In addition to being available anywhere a person resides, such as long-term care facilities and nursing homes, hospice care provides specific services to people and their families as they approach death at the end of their lives. Those residing in long-term care facilities can take advantage of residential and custodial services, while hospice care is available to assist with end-of-life care needs. That's why organizations such as hospices and long-term care facilities can benefit from one another. Some examples of the role hospices play in long-term care facilities are provided in the following section:
Highly specialized skill sets are required. In a long-term care facility, hospice professionals bring a wealth of knowledge and experience to bear on improving the overall quality of life and comfort of residents who are nearing the end of their lives. Additionally, after a resident has passed away, the family is offered grief counselling services to assist them through their loss.
More efficient utilization of available resources. In order to ensure that all aspects of the hospice plan of care are coordinated, including medications and coordinated care for the resident that includes their primary doctor as well as hospice doctors and aides and nurses, it is the hospice team's responsibility to coordinate these aspects.
A qualified professional will provide you with medical education. Residents receive instruction from the hospice staff that is tailored to their specific illness, symptoms and medications by the hospice staff.
Even though there are inpatient hospices available, they are only intended to be used for short periods of time and almost always result in a transition to home hospice care in the long run. It is possible that, if you live in or around the California and want to "place" your loved one in hospice, you will be disappointed. There are still other options available to you, and Melodia Care Hospice is ready to discuss them with you and your family. Please contact us at 1-888 635-6347. We will be available to you whenever you require our assistance, and we can provide you with options that will be beneficial to you.
The hospice professional is responsible for a variety of tasks, including the coordination of a resident's care and medications among all of their healthcare providers, the hospice team, and the nursing home staff, among other things. As a result of this coordination of care, effective communication is ensured, while also providing the resident's family with an opportunity to have questions answered by the nursing staff.
You can reach us at any time of day or night by contacting us through our 24/7 online customer support chat or by calling 1-888 635-6347 (MELODI-7).