Melodia Care Hospice has the ideology of providing maximum benefits to their terminally ill patients and their families. We bring you customized care plans to make you feel comfortable in every aspect of your health condition.
Being a terminally ill patient is not easy as the illness brings multiple challenges that the patient has to overcome. We ensure to look after every need of yours; that's why we also get you physical therapy along with medical, spiritual, emotional, psychological and social care.
What Is Physical Therapy?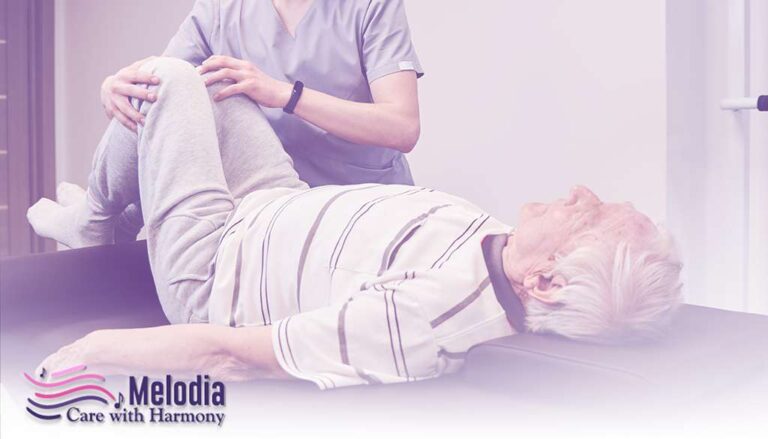 Physical therapy is one of the allied health professions that evaluates, assesses and treats people facing difficulty in functional mobility and movement. It can be provided as a primary care treatment or even as supportive therapy to a medical treatment plan.
Physiotherapy is another commonly used term for physical therapy and these two terms are often used interchangeably across the world.
Physical therapy focuses on the ability of patients to move properly. It brings techniques and modalities that can reduce body pain and restore bodily functions. Furthermore, physical therapy also prevents or limits any disability in the future by strengthening joints and muscles with the help of physical exercises and other techniques.
You can get physical therapy from various healthcare settings like hospitals, nursing facilities, rehabilitation centers, outpatient offices, sports and fitness settings, hospices, schools & working organizations.
Physical Therapy In A Hospice Care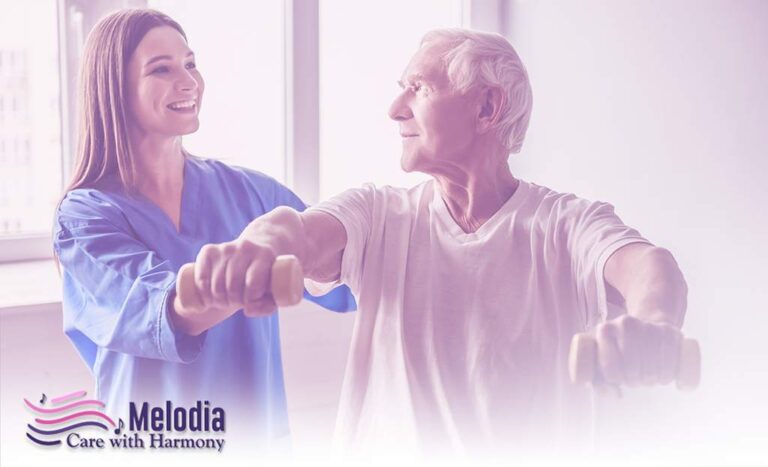 In hospice care, physical therapy is an integral part of treatment for almost all types of terminal patients. It plays a significant role in managing pain, providing relief to patients and increasing overall comfort.
Due to prolonged illness, many bedridden patients are at a higher risk of getting bedsores, which can only be prevented by repositioning the patients, which physical therapy ensures to do. Moreover, it also prevents contractures and helps with breathing and digestion issues.
Physical therapy in hospice care focuses more on providing physical support and care at the end of life journey of terminally ill patients to improve their mobility and bodily movement functions.
What Are The Different Techniques Used In Physical Therapy?
You can receive physical therapy with different techniques to give you relief, for example:
Moist heat, cryotherapy, dry hydrotherapy, electrical stimulation, ultrasound therapy, and massage techniques are used for the management of pain.
Muscle strengthening, mobilization of soft tissue, myofascial release techniques, neck or back joint mobilization is done using hands-on therapy. The Hands-on therapy is also referred to as manual therapy.
Therapeutic exercises help you in providing strength and stability to treat pain and restore mobility
Postural exercises, behavior modification and rectification of musculoskeletal problems are solved using the method of postural corrections.
Who Will Be Giving Physical Therapy To Patients?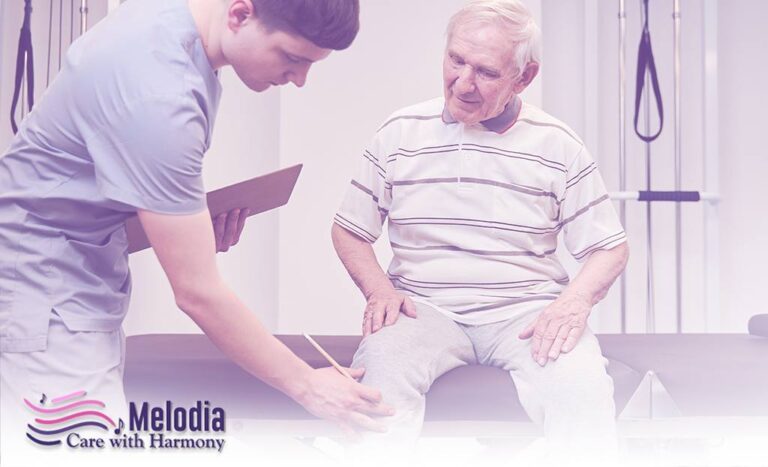 The person responsible for giving physical therapy to individuals is a qualified and certified physical therapist. A physical therapist has a clinical doctorate degree i.e. Doctor of Physical Pharmacy (DPT) or a master's degree from an accredited institution. For practicing physical therapy, physical therapists must give a licensing exam.
The job of a physical therapist is to improve the quality of life of individuals by assisting them in getting their functional mobility back. They are experts in providing various techniques to make their patients move better and feel better. In the hospice setup, a physical therapist is one of the members of the Interdisciplinary Team who works together with the hospice physician, nurse, nursing aide, social workers, chaplains and volunteers. To work for hospice, the physical therapist also needs good communication skills to interact effectively with other team members and patients and families.
However, in hospice care, a physical therapist can design customized and personalized programs for life-limiting patients to improve the remaining life's quality.
What Are The Distinct Practice Areas Of Physical Therapy?
The field of physical therapy has five major practice areas: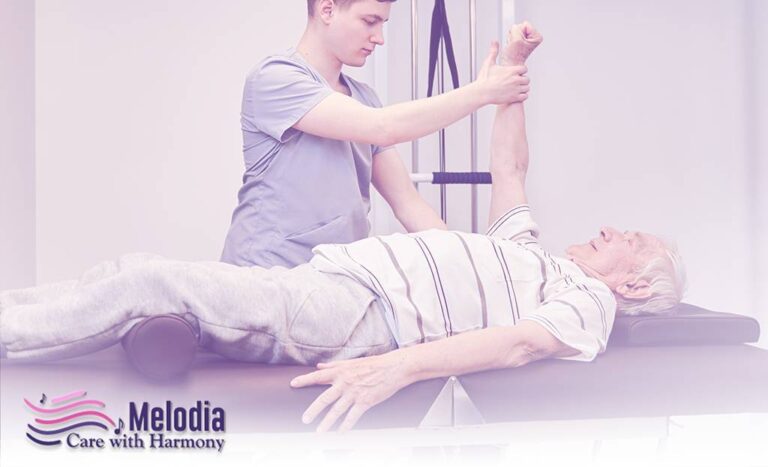 The orthopedic area deals with the restorative functionality of the musculoskeletal system. It involves issues regarding bone, tendon, muscle, tendon and ligaments. The methods used for treating these problems are stretching, hot and cold packs, exercises for endurance, strength training, electrical stimulation of muscles and mobilization of joints.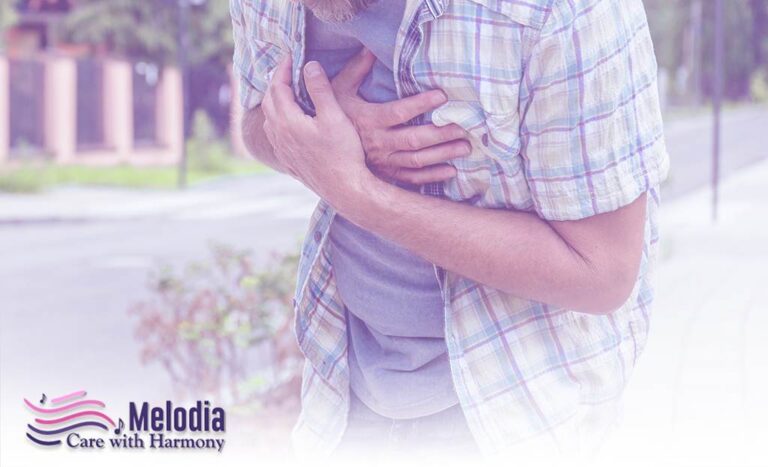 This area of physical therapy deal with patients having cardiac and pulmonary diseases feeling shortness of breath. It is responsible for helping patients in increasing their endurance and stamina.                     
The physical therapist focuses on techniques of the chest and postural drainage to relieve symptomatic pain and discomfort. They also try to make patients deal with daily activities efficiently and help with breathing distress.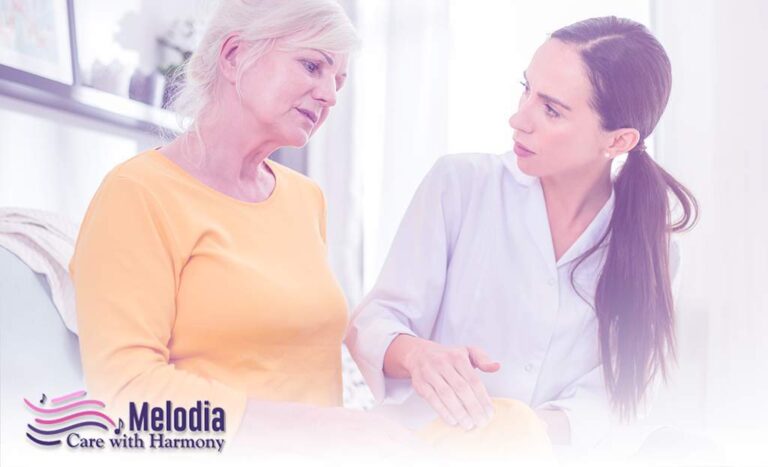 It helps in providing support to aged people in their movements and mobility. In hospice care, the majority of the patients belong to the category of geriatrics. Therefore, physical therapists mainly have to deal with geriatric patients getting hospice care.
The physical therapists especially design their plans to help them restore mobility, reduce pain, enhance their fitness levels and lower their dependency on others.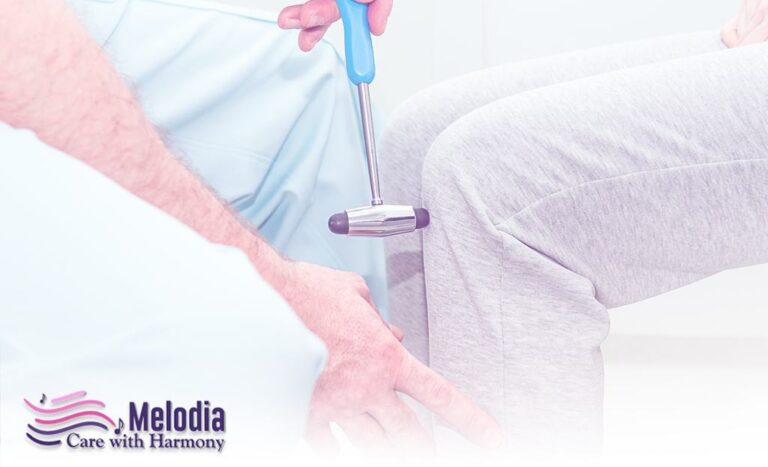 The neurological area of physical therapy deals with the disruption of the nervous system. Several diseases can cause such impairment, like stroke, Parkinsonism, Alzheimer's, Huntington's disease, Lou Gehrig's disease and epilepsy.
Physical therapists work with patients to help with mobility, body balancing, gait training, postural realignment, restoration of range of motion and safety of transfers and mobility.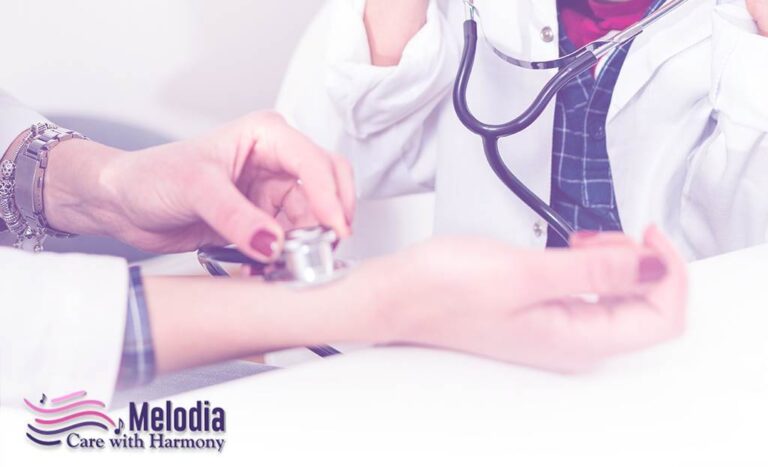 The field of physical therapy is not only confined to elderly patients. It deals with infants, toddlers and children as well. For children, a physical therapist uses therapeutic exercises to help them in reducing pain, regaining strength and mobility
Who Needs Physical Therapy In Hospice Care?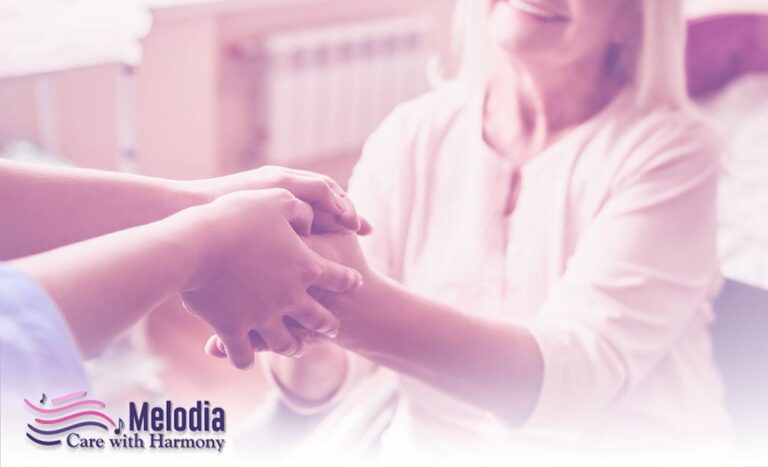 The life-limiting patients of hospice care struggle with their deteriorating health. A terminal illness brings numerous changes in the body, which can be highly troublesome. A physical therapist can be a lot helpful for terminally ill patients in reducing their suffering from pain, immobility and rehabilitation after surgery.
Hence, hospice patients are provided with the physical care service in the form of physical therapy included in their care plan. In the following cases, the patient can be given physical therapy in hospice care:
Physical therapy can be provided to bedridden patients with low limb responses and low mobility so that they do not develop deep vein thrombosis (DVT) in their limbs
Stroke patients mainly develop paralysis on one side of their body, making them weak in performing their primary activities. Stroke patients need to get physical therapy as this stimulates their brain cells which helps in improving their lost bodily functions.
Terminally ill patients with cardiovascular and pulmonary diseases having low endurance and stamina. Especially the patients with chronic heart failure, heart attacks, chronic obstructive pulmonary disease and pulmonary fibrosis.
Any patient having pain that has lasted longer than three months is said to have chronic pain, which cannot go on its own and need physical therapy
The patient who has got an injury or has been subjected to a road traffic accident. Physical therapy helps to regain their normal body movement
Patients with chronic conditions like back pain, sciatica and arthritis
Children who are experiencing problems with movement and learning.
Patients suffering from pelvic pain and urinary incontinence
Bedbound patients who are at higher risk of getting extremely painful bedsores
Role Of A Physical Therapist In A Hospice Care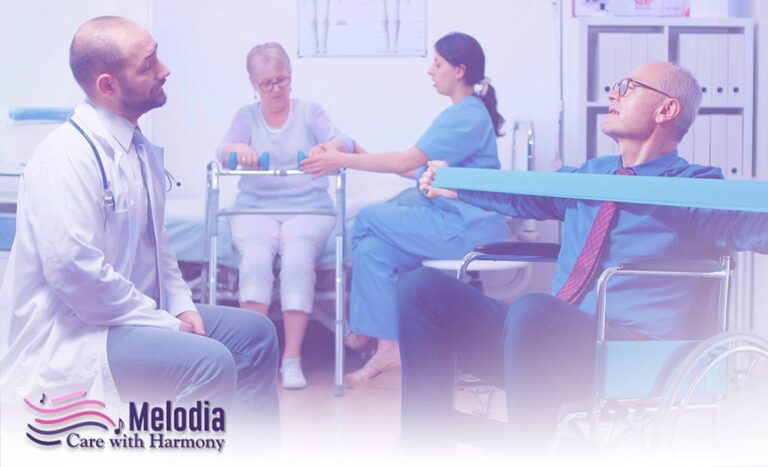 The physical therapist of Melodia Care can be highly beneficial for terminally ill patients and their families. They put their efforts into providing the optimum care and support at the end of life journey of terminally ill patients and families.
They develop a customized therapy plan as per the need of the terminally ill patient. They put in their efforts to enhance the mobility skills of patients to help them in bed mobility, transfers and standing balance.
Physical therapists are involved in mobility training interventions, educating the patient's family, breathing exercises to help with dyspnea and ace wrapping for edema. It is very significant to educate patients and their families about the importance and ways of energy conservation to lower down respiratory distress and physical discomfort
They are responsible for not only restoring, maintaining and promoting physical functions but also for patient wellness and fitness by increasing the quality of life in terms of movement and health.
Physical therapists help prevent the onset of symptoms and progression of impairments, disabilities and limitation of bodily functions that a terminal illness may cause.
How Often Do Hospice Care Patients Need Physical Therapy?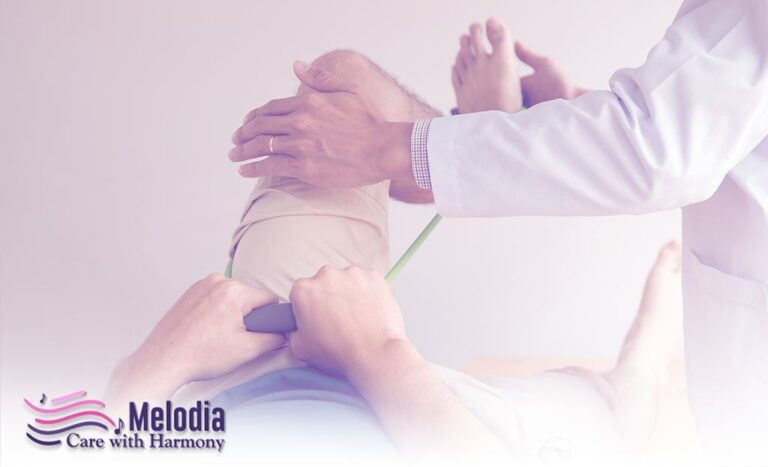 Melodia Care Hospice is responsible for connecting you with the physical therapist, who would be determining your physical therapy plan.
The physical therapist will examine you closely and then will establish a treatment plan. The treatment plan by your therapist mentions how many sessions and the frequency of sessions you require.
The number of sessions and their frequency is completely variable from patient to patient. The therapist decides it according to the physical and postural examination of the patient.
Some patients may need therapy once or twice a day and some may require therapy on alternate days for specific time period. In contrast, few patients require ongoing therapy for the rest of their life. Hence, this can only be figured out once your physical assessment has been done.
What Benefits Do Hospice Patients Get From Physical Therapy?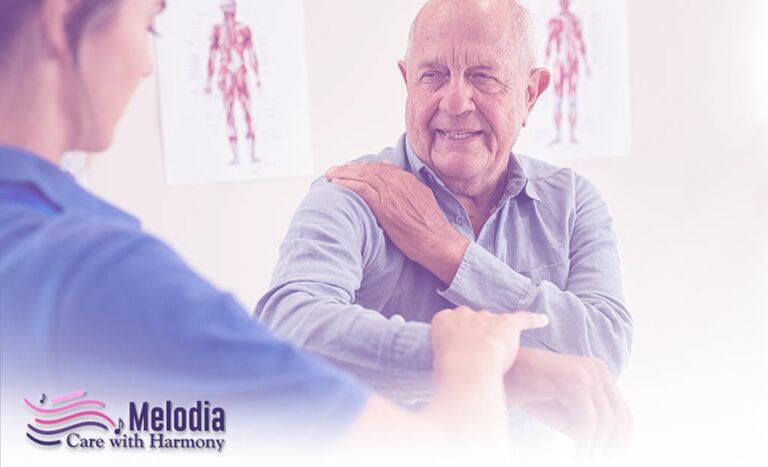 Wondering in what ways physical therapy can be beneficial? Here are some of the benefits you can get from physical therapy:
Increases the blood circulation and lowers the risk of clot formation
It makes the patient active in performing daily activities
Reduces the risk of getting fluids trapped in the lungs, i.e. edema, which can later become a cause for pneumonia
It helps to prevent deconditioning
Aids in overcoming the anaesthetic effects
Makes your range of joint movement better
Strengthens your muscles
Improve digestion and breathing
Helps to prevent falls
Recover gait and maintain body equilibrium
Educating patients and their families and guiding them to live a better life physically
Goals Of Physical Therapy In Hospice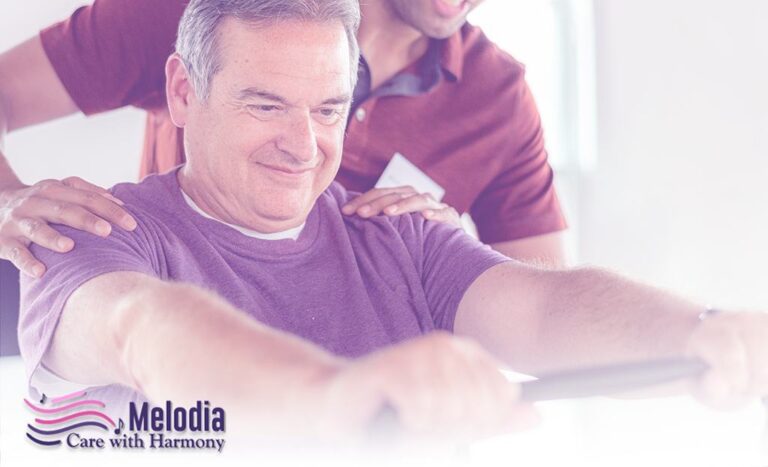 The physical therapist has set motivating and meaningful goals for their hospice patients. They aim to provide symptom and comfort control by evaluating the patient's ability to move around safely. They provide maximum support by helping terminally ill patients walk, sit and get in and out of bed. They try to lower the patients' dependency by guiding them to use their remaining functional abilities and functional mobility.
Physical therapists provide therapies that help in reducing body pain and restoring muscle and joint functions. They create a plan for stroke patients to help them in strengthening the weakened body parts, maintain balance and recover gait.
Physical therapists aid in keeping the burden low on the caregivers by advancing and promoting the patient's ability in mobility which helps patients move and go to bed themselves or with the help of a walker, cane or wheelchair and perform their tasks.
Overall, physical therapy enhances terminally ill patients' dignity and quality of life to provide a healthy life.
You can reach us at any time by contacting us through our 24/7 online customer support chat or by calling 1-888 635-6347 (MELODI-7) & Melodia Care Hospice.
Frequently Answered Questions (FAQs)
1. What does physical therapy mean? How can it be helpful?
Physical therapy is a branch of rehabilitative health that addresses illnesses and injuries that can cause immobility and limitations in bodily functions. It can be helpful in preserving, restoring and enhancing body movements and physical impairments.
2. Who is a physical therapist?
The physical therapist is a trained and licensed medical professional who evaluates and treats physical disorders of the human body.
3. What is the difference between physical therapy and physiotherapy?
There isn't any difference between physical therapy and physiotherapy; both terms are interchangeable and mean the same.
4. Is physical therapy included as a part of hospice care?
Yes, physical therapy is included in our hospice care plan. But it varies from patient to patient.
5. Is hospice care going to provide any help in regaining mobility to patients?
Yes, for regaining mobility, we have physical therapy specially designed for our hospice patient but this depends entirely on the condition of the patient as some patients, even with physical therapy, do not show any sign of getting their mobility back.
6. Is physical therapy can only be done by a physical therapist?
This is probably not necessary because most physical therapists train you for some exercises that you can do throughout the day, even in the absence of your therapist.