Hospice Emotional And Spiritual Care
End-of-life care is the most challenging period for both the patient and their families; their minds are constantly in a state of turmoil. They are trying their best to cope with the last phase of life because they are well aware that the only best thing to do is accept the reality of death and confidently deal with the end of life.
Melodia Care's hospice care program aims to provide optimum care and comfort to terminally ill patients and their loved ones at every stage. Still, we firmly believe medical care is not sufficient enough in such situations. We focus on a larger picture and not only provide care to the patient's body, mind and soul but also treat them just like our own valued family members. We help them get through different complexes of emotional, social, physical, psychological and spiritual concerns by constantly supporting them.
What Is Emotional Care In A Hospice?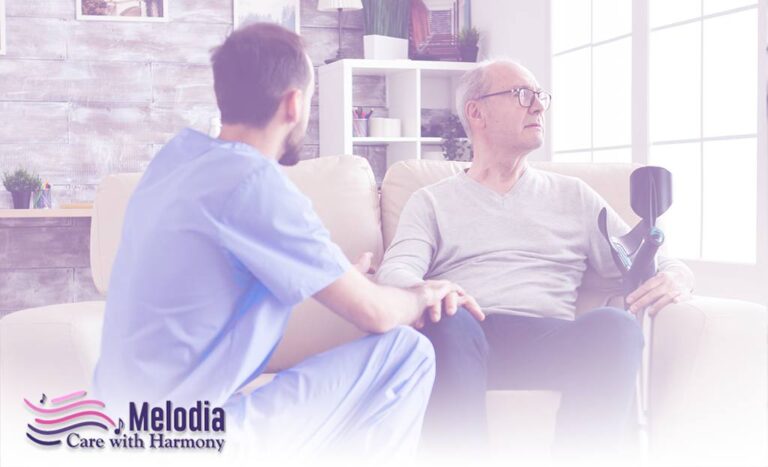 Emotional care is a unique care service that Melodia Care Hospice provides to their patients with life limiting illnesses and their families. It is devastating to see the dying patients suffering from various emotions involving constant sadness leading to depression, anger, irritation, agitation and self-blame when they are told about their life expectancy and terminal illness. Dealing with such patients on a regular basis, we completely understand how it feels like to be in such a condition.
In these kinds of circumstances, they desperately need emotional support to make them feel better because most of the time, family members are also so depressed that they cannot give strength and power to their patients.
Melodia Care connects you with skilled and trained social workers to be your submissive in providing emotional care. They work along with the patient to spend quality time, listen to their stories and build excellent companionship to make them feel better and light-hearted. Social workers also work as an advocate in helping you deal with your upcoming problems or problems arising after the death. They can also give you legal and financial advice to give you financial stability and take your mind off of financial concerns.
Social workers of Melodia Care even serve themselves in grief counseling for both patients and families. Caregivers have their own worries and grief over the impending loss of their loved ones. Social workers also work over the dynamics of your family in creating a plan to erase all types of concerns of a patient and forming a healthy bond between the family and the patient.
Apart from social workers, the hospice volunteers can also assist you by being your constant partner by talking to you, playing games with you, listening to your favorite music with you and reading books to you. They can also help your family with daily chores and entertain you with their company.
Furthermore, there are even bereavement counselors who specialize in commencing grief counseling to families going through the period of mourning of their loved ones. It helps family members in facilitating the grief process and healing. It can last for up to 13 months or more if needed.
What Is Spiritual Care In A Hospice?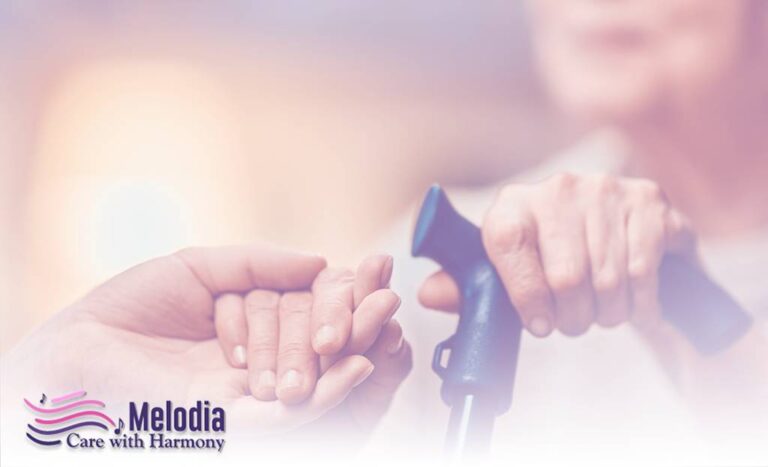 Spiritual care is designed to deal with a terminally ill patient's spiritual and religious needs in building up their connection with a supreme power that some people even refer to as God.
Spiritual care is also sometimes known as pastoral care. When death is approaching near, spiritual concerns begin to arise. You start judging yourself, your faith and your deeds. Regardless of any culture, ethnicity, religion and caste, we provide spiritual care according to the patients' suitability.
Death coming close makes you think about multiple dimensions; you start having spiritual and religious considerations. On that account, Melodia Care provides you with chaplains or spiritual counselors that can address your spiritual and religious concerns.
Even if you desire to have your own spiritual leader, we will always respect your choice. An old and existing relationship between you and your spiritual leader can be more meaningful during this exasperating time. We suggest you schedule them soon on a regular basis to overcome your spiritual concerns as early as possible or even you can ask us to contact them and we will make them available for you.
A hospice chaplain or a spiritual counselor is well trained in being a good listener for you and comforting patients by answering their concerns and questions. They can pray with patients and share their wisdom and suggestions to bring peace in patients' lives.
Chaplains are also available for family and friends going through the most crucial time of their lives. They can become a bridge between you and your loved ones, bringing both close to each other and making them have a purposeful conversation with the chaplain and getting answers for all their spiritual queries. They also assist patients' families in organizing a memorial service.
Why Is Emotional & Spiritual Care Needed?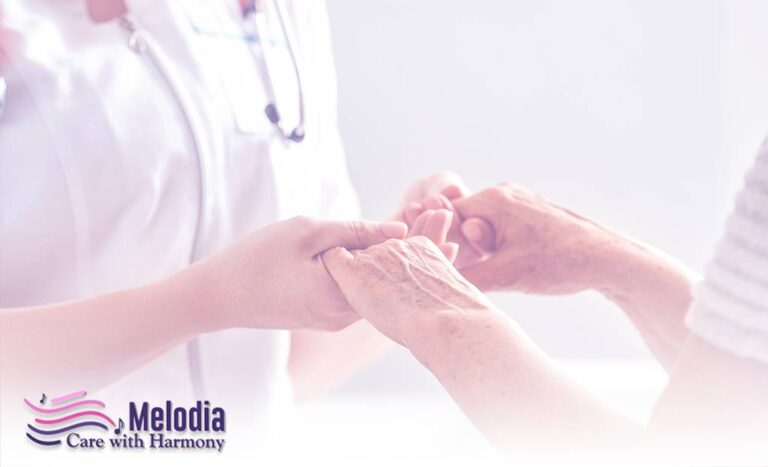 It is not easy to believe that you are coming close to the end of your life and will soon be dying due to your terminal illness. Initially, you will be scared, angry and worried. You might even curse your destiny for giving you such a life-threatening disease. Later, you might be able to gather some courage for your loved ones. You try to make yourself strong in front of them. But ultimately, keeping yourself strong is not possible throughout the end-of-life period. You will be going through various feelings and emotions like sadness, grief, anger, frustration, anxiety, loneliness, and helplessness. Each day you will be struggling silently with your symptomatic condition, making you physically and mentally weaker.
All this will make you realize that you are in dire need of emotional and spiritual support to make you overcome all your feelings and reduce your sufferings.
Counseling at different levels can bring soothing and uplifting benefits. Emotional and spiritual care can work together to alleviate pessimistic thoughts and feelings by bringing in all the positive energy and canceling all the negative energy you are making up for yourself. Correspondingly, it can provide comprehensive care and support to make the terminally ill patient and their family spend the most time together.
Who Is Responsible For Providing Emotional And Spiritual Needs?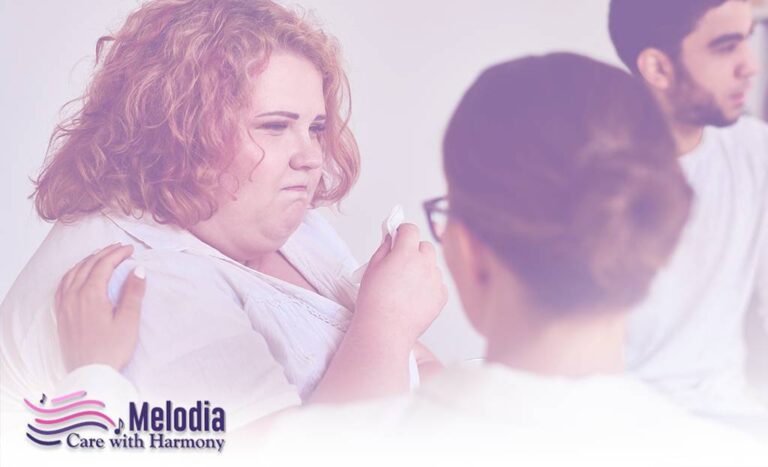 The Hospice Care Team has to provide you with emotional and spiritual needs. Every team member is specifically designated to give extra care and support by working in their respective domain. Like hospice chaplains and spiritual counselors or leaders who are responsible for dealing with spiritual considerations of the patient to make them feel connected religiously.
In addition, there are social workers, hospice volunteers and bereavement counselors who are assigned to help patients and their families to deal with emotional distress, discomfort and grief. The collaboration of all members of the Interdisciplinary Team who work together seamlessly brings out the best care and comfort for all terminally ill patients and families.
Hence, chaplains, spiritual leaders, social workers, volunteers and bereavement counselors are responsible for meeting the emotional and spiritual needs of the patients and their families.
Importance Of Emotional And Spiritual Need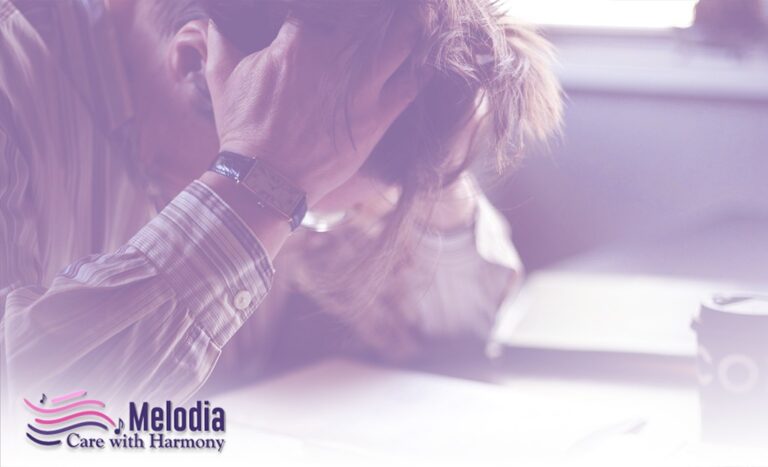 Choosing Melodia Care's Hospice Care as your end-of-life care plan will provide you with emotional and spiritual care making you feel more gratified and satisfied. We strongly believe in giving the patient and family emotional and spiritual assistance along with medical care so that they can spend maximum time with their loved ones.
Our primary focus is to provide quality services to patients to make their end-of-life journey meaningful.  We make sure nobody in their end period of life is alone, afraid or in pain. Spiritual care can help patients develop awareness and maintain inner strength. The terminally ill patients can also gain self-awareness regarding the end-of-life journey by finding out the meaning of life and its purpose and building up relationships with others and with supreme power that can be God for many people.
Spiritual and emotional care together can bring an optimistic approach to dying patients and their family. It positively impacts their mental and psychological health and helps them tolerate stress and anxiety by creating internal peace and harmony.
Having deep conversations with the chaplain can help patients come to terms with hollow and ripped relationships and regrets.
Hospice care bringing emotional and spiritual support can massively lower the risk of depression in patients and eradicate their pain and sadness. It creates a sense of hope even in the last period of your life that the presence of hospice care and your family will never let you feel hopeless. The patient can fully enjoy themselves with their family and friends with improved quality of life once their emotional and spiritual concerns have been addressed and catered to.
Fulfilling Spiritual & Emotional Needs With Melodia Care's Hospice Care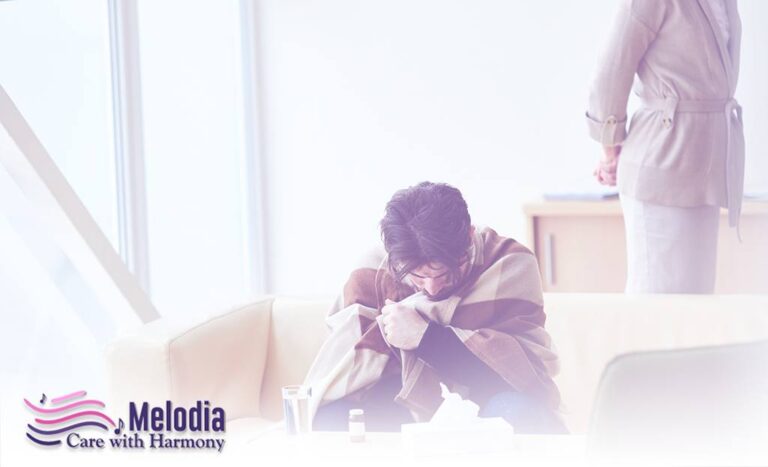 Melodia Care's Hospice Care pays special attention to the well-being of their terminally ill patients with social, psychological, mental, emotional and spiritual support along with the medical care and support required. We believe in providing you with our best services and care plan for your body, mind and soul to give you a comfortable end-of-life journey.
We guarantee you in fulfilling the patients' emotional and spiritual requirements and their families' by providing you with our highly professional and skilled members of our Hospice Care team. They will dedicatedly work for you to bring peace and comfort in your end-of-life journey, making you feel relaxed and satisfied with your decision to choose us.
Remember being sad and depressed or reaching out to us for support doesn't show as a sign of weakness. Instead, it is a positive indication of your strength, showing your commitment to recovery and healing.
You can reach us at any time by contacting us through our 24/7 online customer support chat or by calling 1-888 635-6347 (MELODI-7) & Melodia Care Hospice.