Hospice Bereavement Support
It is excruciating to witness someone die; it brings in a lot of anxiety and fear. Even if you hear any news regarding the death of your neighbor, your distant relative or any celebrity, you still feel traumatized. You keep thinking about them, the process of death itself and how unpredictable life is. In contrast, some of you will seemingly not even bother about it. Both responses are absolutely normal and valid. That's what humans are! One person is different from another and so are our feelings. We are nobody to judge as there is no correct or incorrect way of showing your grief.
But imagine if you have to face any terminal illness of your own, your family member or your loved one, how will you bear the pain? There is no doubt how challenging this time is going to be! The diagnosis of terminal illness is going to make you freeze and numb. But you have to keep going because giving birth and dying are both part of life.
However, losing a family member or a loved one is a major traumatic event, and nobody can deny this fact. But it gets bearable if you have somebody at your side that stands with you throughout this period and become your constant support. So here the role of Melodia Care Hospice starts, who is responsible for providing bereavement support to hospice patients' families and loved ones.
What Is Bereavement Or Grief?
Bereavement is duration of mourning and grief after the death of a loved one. It is a period in which various emotions of sadness and loneliness surround you. It is entirely a natural process of feelings and emotions that one faces after losing a family member, lover, friend or relative. In simpler words, commonly, people refer to bereavement as grief.
What Is Hospice Bereavement Care?
The hospice's job is to provide care and comfort to terminally ill patients and their families and loved ones. Bereavement care is one of Melodia Care's services to the families and loved ones of the deceased or alive hospice terminal patients in which a bereaved individual is provided with support that helps in dealing with the emotional and mental breakdown.
Bereavement support is a fundamental component of hospice facilities that provide continuous support for the bereaved. The hospice care team seemingly works together with surviving families and loved ones to get through the grieving process.
The bereavement care service ensures that they are not alone; they have someone on their back to wipe their tears and make them feel better.
What Can Be The Stages Of Grief?
After losing someone, you can experience one or two or more stages of grief simultaneously or at different times. Everyone deal with grief differently. There can be, in total, eight stages of grief that one faces as per their situation and time.
In normal grief, individuals behave just like they would on any ordinary day, following their everyday routine. They are hurt internally, but from the outside, they act as a rock.
They have accepted the truth of life and death and they are trying their best to move on with their lives and responsibilities without breaking down emotionally. But they can burst out at any moment because it is not easy to have such self-control for an extended period of time.
In complicated grief, people are unable to stop mourning and grieving. It is like an ongoing and prolonged grief, which is not letting them heal.
They have lost the focus of their life and what they only remember is their deceased loved one.
Behaving in such a manner can take them into complete darkness where they cannot even find a beacon of hope. Such type of grief can result in suicidal thoughts, self-harm or psychological issues.
The anticipated grief is mainly found in families and loved ones who are aware that their patient is suffering from a terminal illness and awaiting death. So, they start mourning before their loved one passes away; feelings are intense, just like the grief after the death.
In some cases, it is seen when they are going through anticipatory grief; they have prepared themselves for the expected loss and tolerance has been attained when the actual time comes.
In inhibited grief, the griever tries to avoid facing reality and divert their attention to other matters. They make themselves busy doing something that can help them in ignoring the pain. But this can lead to them experiencing physical complaints and symptoms like stomach ache, muscle pain, headache, nausea and gastric problems.
People facing delayed grief are initially unable to realize what they have lost a loved one, but as time passes, their feelings become more vigorous and they find it hard to cope with it.
Such grief occurs when they already have too much on their plate to face, maybe some financial issues, caregiving issues, loss of job, loss of a place to live or any other turbulence in life.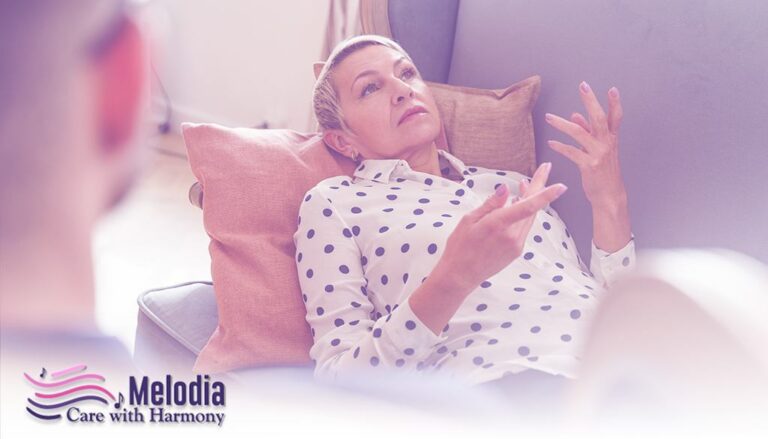 People facing absent grief show a distorted response by showing no signs of distress and sadness. Behaving in such a way can be due to denial or ignorance of the emotional turmoil after the death.
People suffering from this type of grief have extended periods of mourning; they cannot cope with the loss. The exaggerated grief is also called persistent complex bereavement disorder. Such people can develop chronic depression due to prolonged feelings of sorrow and sadness.
Ineffectual grief is when a person hides their sorrow because they have nobody to share their pain with. They prefer hiding because their suffering is not acknowledged openly, accepted socially or mourned in public.
They suppress their feeling as they have no one to understand their genuine sense of grief.
It is imperative to know the stages of grief that an individual is going through as this helps in understanding the individual when it comes to providing bereavement support. Then a bereavement assessment is conducted to verify the status of the bereaved before the onset of bereavement.
What Are The Components Of A Hospice Bereavement Plan?
The components of a bereavement care plan in hospice care are:
Conducting bereavement assessments
Follow-up of family or friends after the death
Performing rituals
Communication
Documentation
Resources
Education
What Type Of Services Are Provided From Hospice Bereavement Support?
In hospice care, bereavement support is provided by bereavement counselors or bereavement coordinators to patients and families. The bereavement services are accomplished by:
Provision of support groups and memorial services
Providing education and informational resources and guides
Bereavement counseling programs
One-to-one counseling sessions
Arranging grief workshops
Anticipatory grief and pre-bereavement support
Personalized bereavement care plan
In-person visits
Regular support by contacting them via phones or mail
Volunteer support
External referrals to deal with additional mental health care
All of the services mentioned above are part of the bereavement support; they collectively work together in making families and loved ones feel better in their grieving process.
Role Of A Bereavement Counselor/Bereavement Coordinator
The bereavement counselor or bereavement coordinator is a member of the interdisciplinary team of hospice care. They are responsible for coordinating the development and implementation of the care plan required by terminally ill patients and their families. They primarily work for the process management of bereavement and grief. They help in exploring the emotions and feelings of the loved ones of terminally ill patients. They also teach coping techniques that can help in managing distress and sadness.
The other responsibilities of a bereavement counselor are inclusive of:
Conducting bereavement assessment and then deciding what services would be suitable for the patients or families
Addressing grief from the time of admission to hospice and continues till it is needed because grief can even start before death
Specialized support for children and youngsters
Managing Grief support groups is a safe place for sharing stories with others who are going through the same pain and grief
Managing workshops for support
Creating bereavement care plans and making changes if there is any need
Providing resources and materials to the bereaved
Making arrangements for funerals and memorials services
Facilitating therapy sessions
Making referrals to appropriate therapeutic needs
Organizing community bereavement programs to speak at different places for bringing awareness about grief and about handling it
What Is The Scope Of Hospice Bereavement Support?
The hospice bereavement support has enlightened scope, like:
To determine the family members and loved ones who need bereavement support after the death of their terminally ill patient. Family members who majorly need help in grieving are spouses, children, parents and caregivers.
Proper assessment of patients and their families to know their bereavement risk, strength and weaknesses throughout their hospice journey
Empowering family members to explore ways to manage their grieving phase.
Assisting families in dealing with current social and spiritual concerns
Working together with the healthcare provider of the bereaved
Facts For Bereavement Support
Bereavement counseling and support are available for the dying patient and the family before and after the patient's death. It is not mandatory that the patient has to die then; only then bereavement support could be availed.
Bereavement services can be delivered even when the patient is alive or when the family suffers from profound grief after the patient's demise.
The hospice team members handling the patient can also face sadness and grief for the deceased patient. Their suffering could be intense if they were caring for the patient for a long period. Hence, bereavement services are also reachable for the healthcare professionals working for hospice care.
Bereavement services are mainly provided for about 12 to 13 months after the terminally ill patient's death to their family members and loved ones. Still, in some rigid cases, the duration can also be extended until the bereaved attain support and stability.
Bereaved are always welcome to approach for bereavement support at any time.
There is no additional cost for bereavement support; it is included in hospice care services that are covered by the government insurance program. If any cost exceeds, it is usually paid by charitable donations.
What Are The Benefits Of Bereavement Support?
Grief that one feels after the death of a beloved can be heart-wrenching. Typically, people cannot bear the loss of their loved ones but now suffering can be minimized with the help of Melodia Care's bereavement support program.
The ideology of including bereavement care to families for terminally ill patients is absolutely remarkable. Bereavement support helps the families in healing and moving on. It promotes healthy ways of mourning.
It helps in creating a new sense of hope and wisdom to life. It provides courage and strength by being there as a strong support system and making them feel they are not alone during their grieving process.
You can reach us at any time by contacting us through our 24/7 online customer support chat or by calling 1-888 635-6347 (MELODI-7) & Melodia Care Hospice.
Frequently Answered Questions (FAQs)
1. What does bereavement care mean?
Bereavement care is one of the hospice service provided to families before and after the death of their terminal patient to give emotional, psychological, social and spiritual support to help them cope with grief and sadness.
2. Is there any difference between bereavement and grief?
Bereavement is the mourning that occurs due to the death of a loved one whereas, grief can occur as a response to any sort of loss.
3. Is bereavement care a part of Melodia hospice care plan?
Yes, bereavement care is a part of our hospice care plan designed for the families and loved ones of terminally ill patients suffering from grief during the illness or after the occurrence of death.
4. Is there any maximum period for which families can utilize bereavement support?
Families can utilize bereavement support programs for upto 13 months after the terminally ill patient's death in hospice care. But it can even be extended if need.
5. Who is responsible in a hospice team for providing bereavement care?
The bereavement counselors or bereavement coordinators of a hospice team are responsible for providing bereavement care.
6. What is offered in bereavement support?
Bereavement support offers numerous services: personalized care plans, support groups, memorial services, one-to-one counseling sessions, in-person visits, constant support via phones and mail etc.